ABOUT US
Satoshi Bot works in the field of financial promising developments in the cryptocurrency market and blockchain technology. According to experts, blockchain technologies offer great opportunities. Many business ideas related with blockchain technologies become more successful day by day and it brings high profits to their creators and investors.
We track and analyze individual coins, trading pairs, projects and many business ideas in the crypto world. It allows us to get high profit returns to our clients. For our investors, they do not need to research independently which coin or project is more profitable, so our investors can invest their capital and then receive returns from the initial investment. How high the interest is, depends on the capital invested and which investing plan is chosen by the investor. Feel free to sign up and take a look in to our investing plans, it doesn't cost you anything! We guarantee you that you will find an investment plan that suits you the best.

INVESTMENT
We invest in projects at an early stage, in particular, it can be business ideas, investing in startups at various stages of their development, ICO (Initial Coin Offering), IEO (Initial Exchange Offering). We also take a close look into the Cryptocurrency market itself, individual coins and their background, using various techniques we manage to have an edge in the market which brings profits to our clients.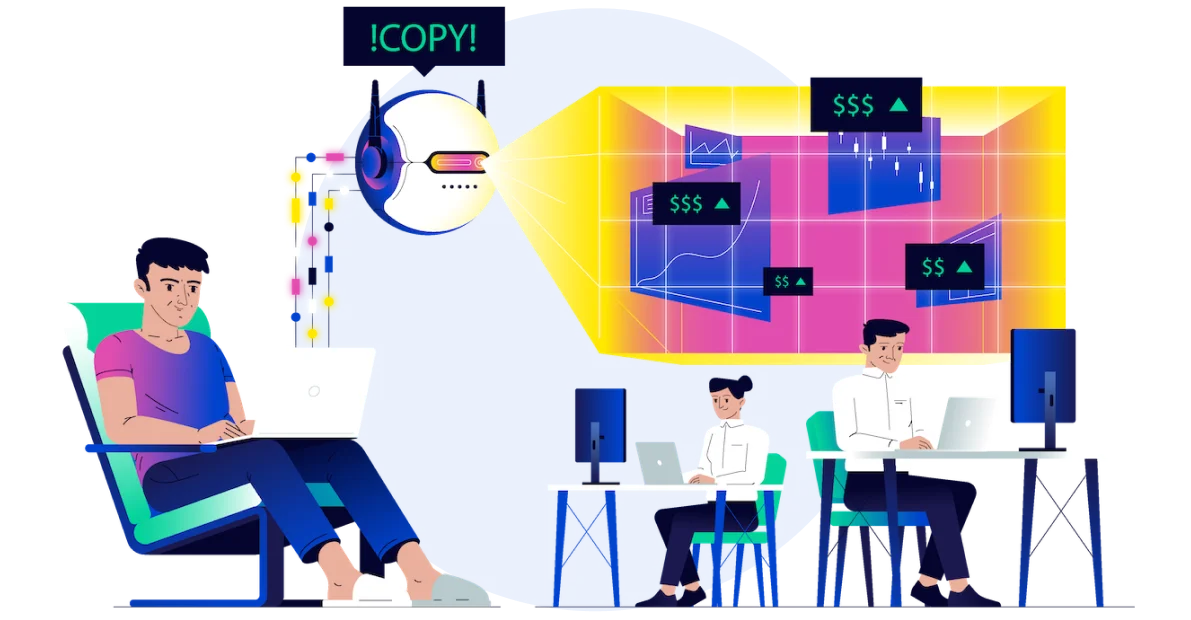 COPY TRADING
As soon as the our team generates a signal either manually or through a trading crypto bot, your account will copy the trade with the same setting in real-time. So, you don't do anything personally, the bot automatically copies all trades that our team analyzes, more precisely, our team determines trades on a daily basis and sets trades, the bot will enter as many trades per day as necessary to make you a certain profit(depending on which plan you choose).